Police
FCPD Tip Hotline: (305) 247-8220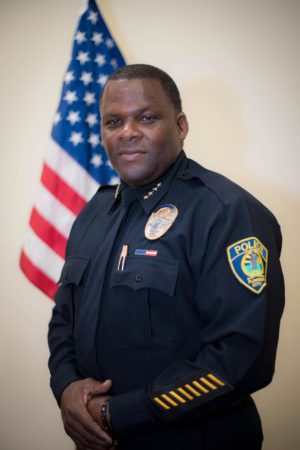 On behalf of the men and women of the Florida City Police Department, I want to welcome you to our webpage. The City of Florida City, the Gateway to the Florida Keys, is a multi-cultural community. We hope your time in our great city, whether just passing through or visiting, is a safe and enjoyable experience.
We are proud of our organization and dedicated to providing exceptional public service to all. We are committed to ensure a safe, drug and crime free community. We value individual and team effectiveness in solving crime. Our mission statement calls for our department's aim to commit its resources in partnership with the community to maintain order and to promote a safe and secure environment while fostering positive community relations. We foster Respect, Integrity and Fairness to all.
I hope you find our website informational and user-friendly. Feel free to contact me with your comments or questions via my email at ptaylor@flcitypd.com.
In closing, rest assured we understand the value of providing exceptional level of service to those who live, visit and work in our great city. I thank you personally for the privilege of serving as your Chief of Police.
Chief of Police
Pedro W. Taylor
ptaylor@flcitypd.com
Phone: (305) 247-8223
Fax: (305) 247-0178
The City of Florida City Custodian of Records contact information is as follows:

Jennifer A. Evelyn
City of Florida City, City Hall
Office of the City Clerk
404 West Palm Drive
Florida City, FL 33034

Email Address: cityclerk@floridacityfl.gov
Telephone No: (305) 247-8221
Fax No: (305) 242-8133

FLORIDA CITY POLICE DEPARTMENT
PROGRAM PUBLIC NOTICE

LAW ENFORCEMENT SUPPORT OFFICE
(LESO)
November 01, 2022
REF: NOTIFICATION TO CIVILIAN GOVERNING BODY AND LOCAL COMMUNITY
On May 25, 2022, Presidential Executive Order (EO) 14074 "Advancing Effective, Accountable Policing and Criminal Justice Practices to Enhance Public Trust and Public Safety" was signed. In accordance with EO 14074 (Section 12), State, Tribal, local, and Territorial Law Enforcement agencies (LEAs) must:
Notify their Civilian Governing Body (CGB) (i.e., City Council, County Government or other local governing body) of its intent to request property from Federal sources (to include Federal funds or grants).
Notify the Local Community of its request for property transfers, purchases from Federal funds, agencies or subcontractors (including existing transfer contracts or grants).
The Florida City Police Department may request the below controlled property items from the Law Enforcement Support Office (LESO), or other Federal source:
Controlled Property Description
High Mobility Multi-purpose Wheeled Vehicle (HMMWV)
Pursuant to EO 14074 (Section 12), this memo fulfills the requirement to notify the Civilian Governing Body (CGB) and Local Community of Florida City Police Department intent to request the controlled property item identified in the list above.
PEDRO, TAYLOR
CHIEF OF POLICE
Police and Community a growing partnership and trust in progress.
---