Earning your G.E.D and getting a job in the virtual world is possible!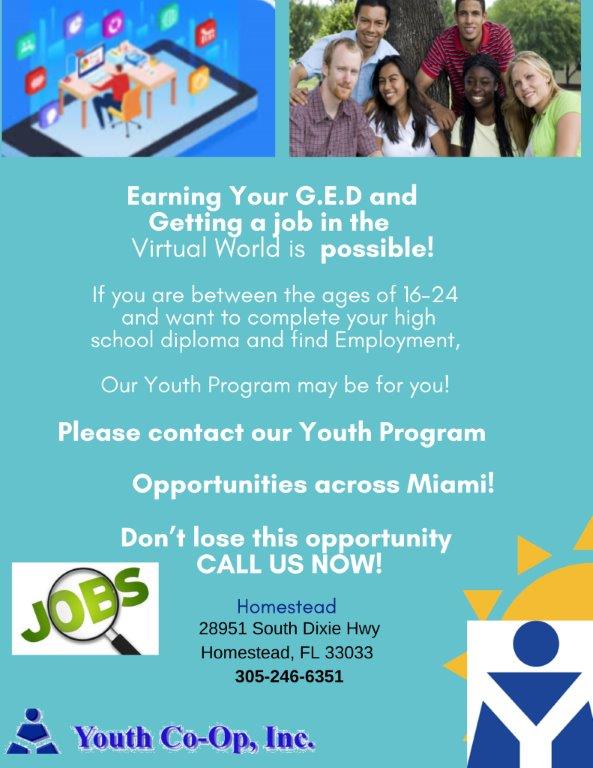 If you are between the ages of 16-24 and want to complete your high school diploma and find employment, our youth program may be for you!
Please contact our Youth Program.
Opportunities across Miami!
Don't lose this opportunity CALL US NOW!
Homestead
28951 South Dixie Hwy
Homestead, FL 33033
Phone: 305-246-6351
Youth Co-Op, Inc.
---